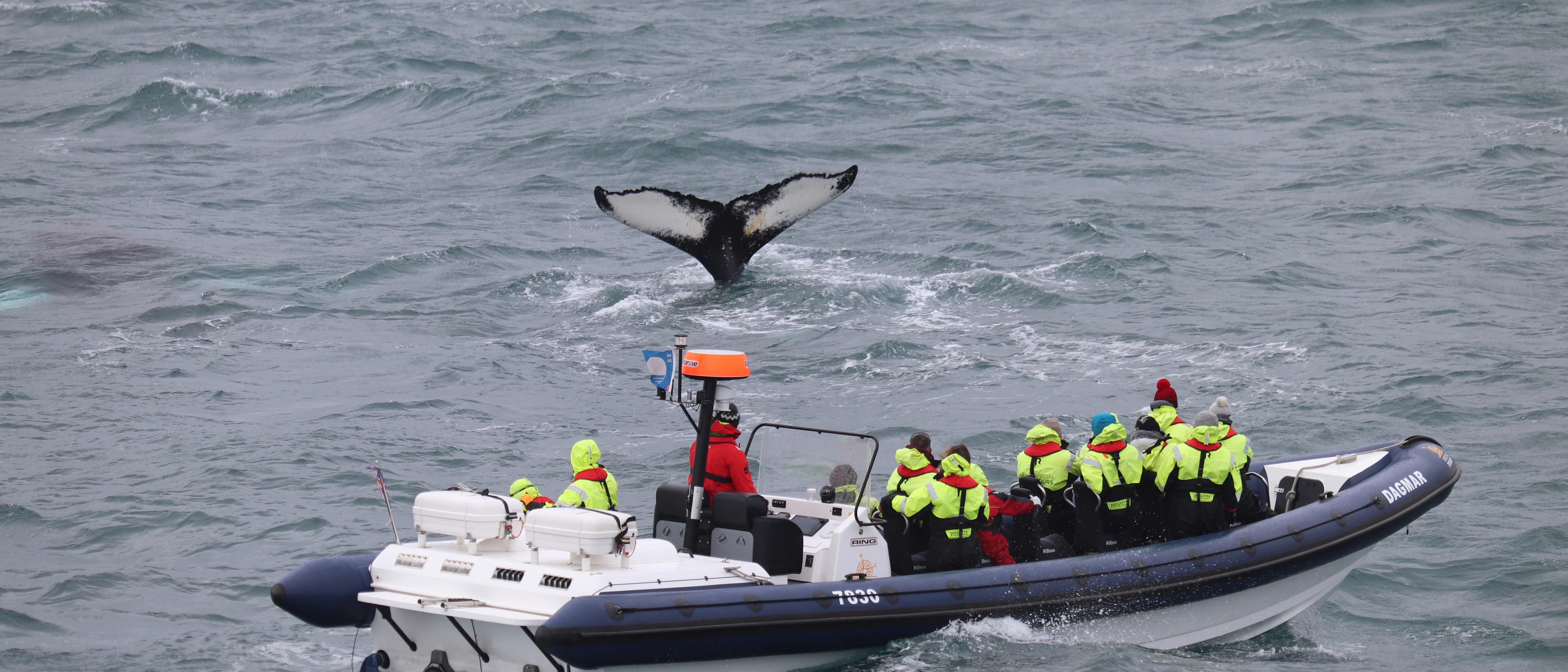 Experience the fresh ocean breeze and an alternative view of Reykjavik
We offer boat tours for those seeking adventure and wildlife. The biggest mammals and the cutest birds are not far from our capital. Hop on a tour of your preferance and join us on an memorable cruise in Reykjavik.
Our Tours
Sail out to visit Reykjavik's puffin colony!
Join a fishing tour in Faxaflói Bay for a fresh taste of Iceland!
A high-speed boat tour to search for whales & adventure!