About Dagmar the boat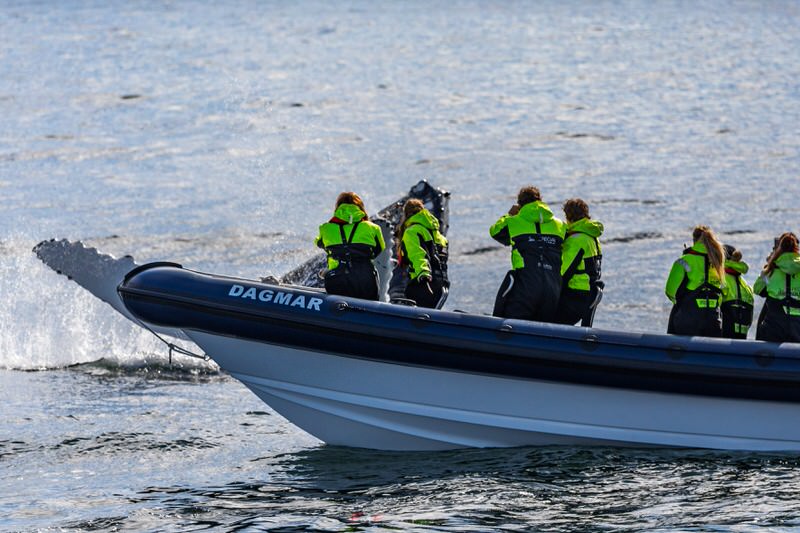 Our brand-new RIB, Dagmar, was custom built in the UK for us. It has been equipped with suspension seating, or "shock seats", for extra safety and comfort while on board. These shock seats are scientifically proven to provide a more cushioned ride than any other type of seats, meaning a much more comfortable ride than other companies' RIBs with stationary seats, even in choppier seas.
Dagmar has a comfortable cruising speed of 32 knots, which means a 2-hour RIB Express tour is plenty of time to stop by the puffin islands (while they are here in Iceland), search for whales in Faxaflói Bay, and even take a cruise along the city.
Technical details
Custom-built in 2017

Length (LOA): 12 m

Cruising speed: 32 kn

Number of passengers: 12

Safety equipment: 2x life rafts (8 person capacity each), life jackets worn by all passengers and crew